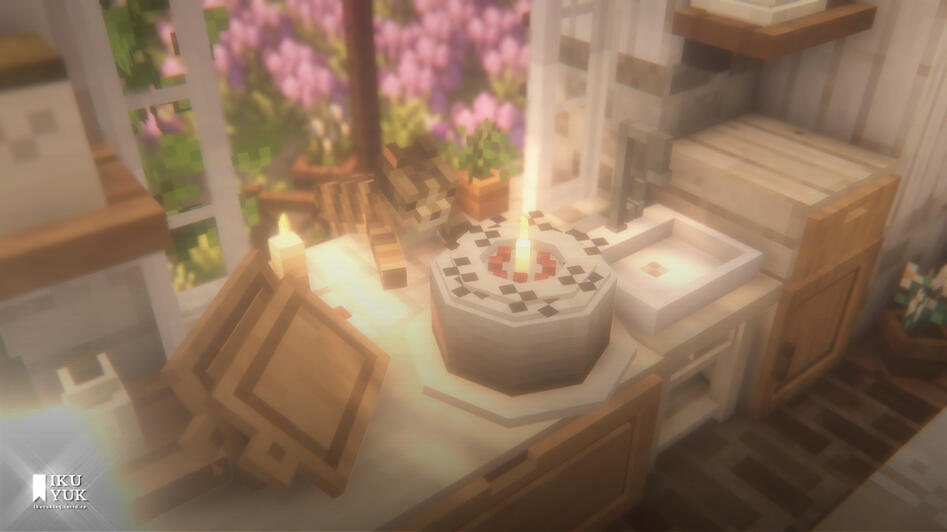 Profile [ Minecraft Bedrock Edition v1.16.200+ ]
Likes : cats, cows, any snacks, deserts, basically any Foods
dislikes : bugs, everything
hobbies : editing, drawing, and building in Minecraft
IKUYUK'S FAQ!
Hi! my name is ikuyuk
and welcome to my FAQ site!
Resource / Mods / Shader packs
About me
Im a Pinoy Minecraft cottagecore Youtuber!
Before you follow
Im a minor, i like editing, drawing, and i make Minecraft add-ons
〃ikuyuk's Bakery ₊⊹
Join my Discord Server!
Twitter
I post sneak peeks about my add-on and i post some of my Minecraft builds
Twitter : ikuyuk_
Youtube
where I post any Minecraft related videos for you guys to watch!
Youtube : ikuyuk
Instagram
where i post my Edits. I edit anyone but i always edit LDShadowLady
Instagram : ikuyuk
Tumblr
I repost my Minecraft builds on Tumblr because to save them and not lose them
Tumblr : ikuyuk
✧ Resource/Shaders/Add-ons/Mod packs
This site is still unfinished
Moondrop
Moondrop craft is an addon based on Foods like bread, deserts, beverages, and other type of foods
Download
Moondrop addon is only available on MCPEDL and not on any other websites or apps
Download : moondrop food
catalog
"/function [name of item]"
breadbasket1
breadbasket2
breadbasket3
breaddisplay1
creammuffin
display
macaron
[color]
macaronbox1
breadbasket1a
breaddisplay2
breadbasket3a
displaytray1
displaytray2
macaronplate
[color]
macaronbox2
bread
bread2
bread3
emptybasket
macaron
display
macaronplate2
[color]
macaronbox3
---
This site is still unfinished